Online gaming is fast becoming the most profitable industry sector anywhere on the internet. Web-based technologies are constantly expanding the individual's ability to search for specific products and services, and then purchase those products from any where in the world. By owning your own Casino Private Label business solution, you will immediately gain access to a multi-billion dollar market place, with the support and partnership of the top gaming organisations in the world.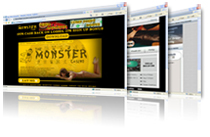 CASINO-TO-GO DESIGN: $499
The Casino-to-Go package will deliver a professionally designed and fully operational online casino within 48 hours. This package comes with the excellent standard design, personalised logo and branding, and completely free web-hosting service. This solution is the fastest, simplest, and most user-friendly way to start a serious Internet gaming business.

Special features: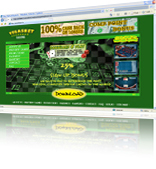 CUSTOM STANDARD DESIGN: $999
This is the most popular Private Label casino solution, and provides the investor with everything they will need to become the proprietor of a successful gaming destination. This package comes with an excellently designed casino interface template as standard, complete with personal logo and branding services. Complete with lifetime hosting and essential maintenance services, this product is a fully professional casino at an extremely affordable price.

Special features: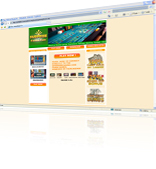 CUSTOM DELUXE DESIGN: $2999
This is the complete solution for an investor who wants to enter into the very top of the market, or the experienced proprietor looking for a comprehensive re-branding service. A dedicated team will work with you to create the precise casino you envision, and then show you how to exceed even those expectations with cutting edge design features. This package comes with complimentary lifetime hosting services and comprehensive site maintenance.

Special features: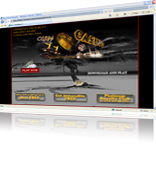 Do I need my own merchant account and credit card processing capability?


No. We will provide financial transactions for you.

How does it take to get my site up and running?


It usually takes about 3-4 weeks for custom projects, depending on our workload. Our Casino-To-Go packages are delivered within 48 hours of payment receipt.

Can I sell advertising on my site?


Yes. You can make modifications to your site and sell advertising if you wish. We can even make sub-pages for you for Classic or higher packages.

Can I sell my casino to someone else if I'm not pleased with the results?


Yes. We have no objections against that. The site is your property, we just host it and operate it for you.

Can I promote my site through unsolicited commercial email?


We have a strong policy on UCE or "spam". The basic rule is that if we receive three UCE complaints about your account we can terminate your agreement and block your site.

How do I find out how much money I made?


We provide daily online statistics to our casino partners. You can log onto a password protected, secure webpage, where we display how many players you signed up, how much money they lost and what your commission is.

What happens to my commission if someone is playing with a stolen credit card?


Before anyone can sign up we check the validity of credit cards. However if it happens that fraudulent players and credit cards enter our system the fraudulently charged amounts will be deducted from your commission at the end of the month.

How do I receive my commission?


We will mail you a US$ check or if you request it by mail we can send it to you by wire transfer. A $40 wire transfer charge will be deducted from your commission if you choose this option. We also have a Neteller option available.

Will I get my own casino name in the software?


We use a generic software so at this point software customizations are not possible. This would require a great deal of coding and design that is why this is not yet a function. If you purchase any of our standard packages it will say The casino in the software. The casino is the casino software for the Vegas partner operating system.

Where will the website be hosted?


We will host it free for life in our servers. We offer two options 1. We will host the domain name that you have purchased or that we have purchased for you.

Will I be able to get the names and email addresses of the players I send?


Yes, we can make these available to you.

Can I change the graphics on the site?


Yes, if you have any of our customizable packages. You may make any graphical changes to the site that you see fit. We just ask you to limit these to one batch a month.

Once the site is setup, how will I make money?


Your primary job as a Private Label Casino owner will be to bring in clients to the casino. Therefore promotion and marketing of your online casino will be your primary role in this business and your ability to persuade players to play at your online casino will decide your monthly profits. Some serious promoters of Private Label Casinos promote multiple casinos and make $80,000 US or more per month.

How can I advertise my private label casino?


There are many ways to advertise and promote your Private Label Casino. Both online and offline promotions work well if they are properly targeted at gamblers. For those who can afford to invest in advertising, making huge profits with Private Label Casino can be as easy as placing some advertising targeted at gamblers and waiting for the players to come in. As the profit per player in a casino is very high (approximately $350 US per player) a good advertising campaign can bring in significant profits. Therefore, a Private Label Casino owner who can bring in 100 players per month will make on average $35,000 per month.

I don't have a lot of money, are there any cost effective ways to promote my site?


Yes. The nature of the Internet allows a small business to compete with bigger companies that they would have no chance to compete with in the real world. Private Label Casino owners who are looking at generating income with little advertising investment should be prepared to do some work on their own. Although there are a lot of techniques that can be effective in promoting your Private Label Casino, Casino Business Now sends monthly e-mail newsletters to private label clients with the latest trends in the Industry. We also have a constantly updated Marketing resource centre for helping you promote your casino.

What happens if my players win? Do I need to payout the winnings?


No. Winnings are paid out by Vegas partner, which is also why a merchant account is not necessary for you. Therefore they handle all the payment processing for your casino. In essence, your site is a marketing agent which receives a percentage on the player's net losses therefore you cannot loose money. In a worst case scenario where your player wins a jackpot your net losses for that month will be negative, therefore you will not receive a commission for that month. Negative balances are not carried over to following months.

Are upgrades possible?


Yes. A Private Label Casino owner can upgrade to a custom package at anytime. Therefore those who wish to purchase a Casino-To-Go package can always upgrade later by matching the price difference. This technique has proven to be effective for those who want to test the market with a smaller investment before committing more serious resources to the business.
As the owner and marketing director, you'll receive 45% - 50% (depending on package chosen) of the net revenues that your online casino generates. For example with 50% payouts, if someone purchases chips for $1000 and loses it all you are entitled to $500 commission.

We pay out the most money to our clients. Our commissions are the most competitive on the market, because we know how hard you work.

You are not responsible for any of the high licensing, legal, management, banking, customer care, programming and insurance fees. We'll take care of all that for you.

Payments are mailed to you on the 15th of each month for the previous month. Unlike most providers, we don't have a 15% security reserve to cover potential fraudulent charges for six months.