Our cutting edge poker software is just half of what we do. We're committed to providing our clients innovative e-commerce, marketing, promotional material, card room management, fraud detection and affiliate solutions. No detail is ever overlooked. Whether you're on the market for a complete integrated poker system or a simple turnkey poker site we're here to help you.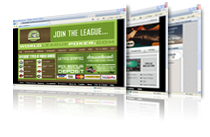 POKER SITE TO GO: $999
Launch your own online poker empire in 48hours.
Think of a domain name and we'll provide you with a beautifully designed poker site. All you have to do is promote your site. We'll take care of the rest!


Special features: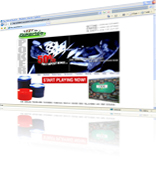 POKER CLASSIC DESIGN: $1999
This is our most popular poker solution, and will deliver a fully operational professionally designed gaming site for a very small initial investment. The standard eye-catching design will be customized with your personal logo and brand identity.
The package additionally comes with a lifetime hosting and maintenance service as standard.


Special features: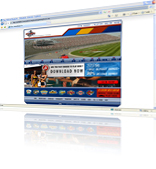 POKER DELUXE DESIGN: $3999
This is a comprehensive online gaming package for the investor who wants to make a serious impact in the global poker market. These website are carefully created by teams of artists and technical experts, to create a product that is both operator and user friendly.


Special features: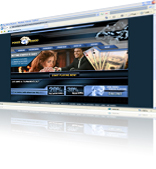 FULL HOUSE SPECIAL: $9999
Get your own online poker and casino custom designed combination package. Double your revenue by lunching your poker site and casino in one package. Our designers will work with you to create your dream design which includes flash technology to achieve higher impact.


Special features: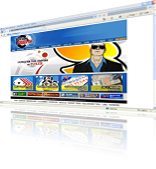 ROYAL FLUSH DELUXE: $12999
This is the most comprehensive turnkey solution available today.
This is the ultimate package for investors who wish to enter at the very top of the international market, or established gaming companies who wish to undergo comprehensive re-branding.

Special features: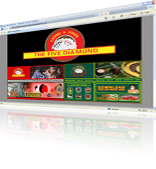 Do I need a gaming license?


No. You don't need a license. You will be using our license under the Kahnahwakee Gaming Commission based in Canada.

Do I need a merchant account and credit card processing capability?


No. We will provide financial transactions for you. Obtaining a merchant account can be a tedious task. There are also high costs associated with getting such an account. We will provide our merchant accounts.

How long does it take to get my site up and running?


It can take from 48 hours to 6 weeks depending on the size of the job. The smaller packages such as Poker Site To Go can be completed in 2 days. Branded solutions take at least two months to complete.

Can I also brand the software?


Software branding is available. This includes placing your brand on game tables and creating your customized lobby. For more details please contact your sales representative at

[email protected]

.

What does a customized affiliate system offer?


A customized affiliate system allows you to market your site through a chain of marketing agents: your affiliates. They can bring players to your site and you may offer these affiliates whatever cut you wish from your payouts percentage. For more details please contact your sales representative at

[email protected]

.

How do I find out how much money I made?


You can track your activity on a secure webpage using a brand new award-winning interface. There are realtime online stats.

Can I sign up my friends and relatives?


Yes. You can invite friends and relatives. You can not sign up yourself however. It is against our terms and conditions.

How do I receive my revenue payments?


We can send $ checks, Neteller payments, or wire transfers to locations outside the United States. For U.S. clients, we can provide transfers to player accounts. Money is sent once a month by the 17th of each month.

How are bonuses handled?


Depending on the type of bonus claimed by your player, certain terms apply. For no-deposit bonuses, the amount will be subtracted from gross payouts. For automatic bonuses like reload or first-deposit bonuses, the amount will be deducted from gross rake, in other words the bonus will be split between yourself and turnkeyking.com.

Will I be able to get the names and email addresses of the players I send?


Yes. You'll have to request them from us. We can provide this once a month upon request. The player lists contain contact and deposit information.

Can I change the graphics on the site?


If you've purchased a Poker Deluxe or Combo solution, you'll be able to change the graphics. We ask you to limit changes to one batch a month.

What happens if my players win money? Will I lose?


Unlike in an online casino poker operators always make money. It doesn't matter whether players win or lose. You'll get your share of the pot. In poker the house always makes money, and you are paid for every $ that your player puts on the game table.

Are upgrades possible?


Yes. You can always upgrade to a higher package and just pay the difference. Payout upgrades are also possible for $2000 per every 5% up to 65%.

How can I set-up a custom tournament?


You will need to send in a tournament Request Form for approval. For Freeroll tournaments, the amount of the freeroll will need to be pre-paid with a 10% processing fee, or it can also be paid from your payouts.

Can I sell my poker site?


The site becomes your property. You may sell it, lease it, rent it or resell it.
Unlock your true earning potential by earning as much as 65% of the rake. (What is rake? Please see below) You can earn an unusually high commission on your site's revenue both from singe table games and tournaments. The choice is yours.

Revenue share:45-65% Depending on your packages.

You are not responsible for any of the high licensing, legal, management, banking, customer care, programming and insurance fees. We'll take care of all that for you. There are NO processing fees on any deposits by your players. You will be charged for bonuses that your players claim.



WHAT IS RAKE?
Rake is the amount of money, in chips, taken by the house as the service fee. People put money in a pot during a poker game. The pot is taken by the winner and a small percentage of the pot goes to the house as rake. It's usually 4-5%. So if the pot is $100 in a game the house makes $4-$5. In the average poker room there are thousands of games played every day so the rake can add up.